From: guest (Trasher87) , 33 months, post #1
Write down your favorite mtf transformations, consider this this thread as a spin off of the ftf transformations thread.
Os mutantes: Metamorph transformation into lucia
Titans vol 2 24-25: Facade transformation into a random and cheshire woman



From: guest (That Guy) , 33 months, post #2
Deathstalker, hands down


From: treecatt , 33 months, post #3
Deathstalker for onscreen transformation. Otherwise Mesmer's Bauble because the main character desired the transformation into the pop singer Angelica.


From: guest (supermans518) , 33 months, post #4
Dr. Jekyll and Ms. Hyde (1995) I feel the transformation ranges from painful to orgasmic


From: DaveS , 33 months, post #5
1990's X-Men animated series, first three episodes of Season 2. First episode, Morph changes from Wolverine to Rogue, then from Rogue into Storm (And he also changes into Storm briefly earlier in the episode and again briefly at the start of the second episode). Third episode, Morph changes into Jean Grey while Wolverine is pinning his arms behind his back.


From: treecatt , 33 months, post #6
Dr. Jekyll and Sister Hyde did an amazing job given the year it was made.


From: guest (oleollie69) , 33 months, post #7
Deathstalker hands down for me too!


From: guest (Pat) , 33 months, post #8
While not a true fit, the Critters 2 transformation is my all-time favorite (it was a faceless alien with a human body, but the transformation scenes focus on the body).


From: guest (Tim) , 33 months, post #9
Sabrina the teenage witch episode sweet charity sabrina impersonating libby.


From: guest , 33 months, post #10
dragonball the magic begins,yuyu hakusho ep 74 and new adventures of robin hood s3 ep 12


From: guest (Mikexxx) , 33 months, post #11
The Turk/Lillian Brookmeyer swap at the end of Vice Versa (1988 film).


From: guest (yo) , 33 months, post #12
Bernard in Stardust.


From: guest (Vince) , 33 months, post #13
Charmed: Male warlock shapeshift into Piper
https://youtu.be/tf8lyz03py8


From: guest (newcururu23) , 33 months, post #14
Charmed - Episodes 8x13 - Repo Manor


From: smrwilly , 33 months, post #15
Weird Science episode 1, Wyatt into bombshell blonde (at the end of episode).

https://www.youtube.com/watch?v=d5T3ujRklbE


From: Random , 33 months, post #16
The above mentioned Deathstalker
Spider-Man and his Amazing Friends - 7 Little Superheroes(especially when the Chameleon is impersonating Firestar)
Superman/Batman Vol 1 #19 - Clayface impersonating the Barbara Gordon Batgirl
Swamp Thing Vol 5 #0 - Arcane impersonating Linda Holland
Champions #3-#5 - The Demonmaster impersonating Donnah Hannah
pretty much any time the Chameleon(Marvel) appears impersonating women, especially if he does a superheroine.


From: guest (Choa Park) , 33 months, post #17
@treecatt, on Mesmer's Bauble, one hundred times yes for being a change the person desired.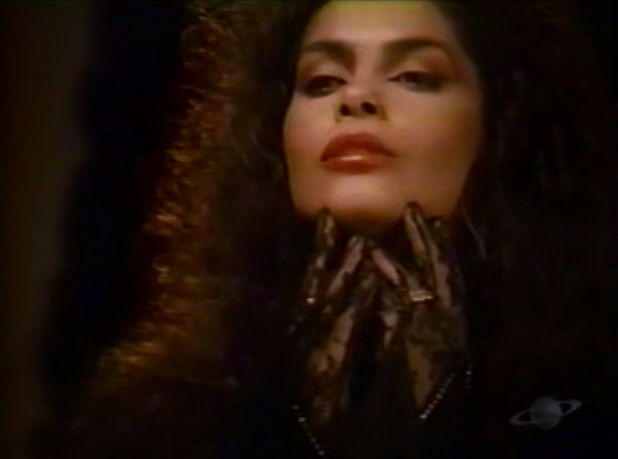 From: guest (Kara) , 33 months, post #18
Animated-wise, Chameleon in "Seven Little Superheroes".
Otherwise, I really like Josh Exley morphing into a pretty blonde in "The Unnatural" from The X-Files.


From: guest (Jay) , 33 months, post #19
Deathstalker is amazing still to this day because of how it was done and how amazing Barbi Benton's acting is playing the transformed male guard.

Vice versa was amazing as well

The adult movie "the sexual limits"
Was and is still also one of my favorites. It can be seen on spankbang.

So
Many more great ones to just have one personal favorite


From: guest (Vince) , 33 months, post #20
Teen angel, date with an angel