Categories:

Age, Race, Male, Female, Movie, Mind Transfer, Possession, German




Description
Movie about an elderly German couple that transfers (hence the title) their minds into two young African bodies. Not only has the couple to cope with going from white to black, but they are also not in full control of these new bodies. Because each night when they go to sleep, the minds of the original owners take over as it's contractually agreed.

Click to show spoiler


Guvatf trg rira zber pbzcyvpngrq jura gur jbzna trgf certanag.




Gallery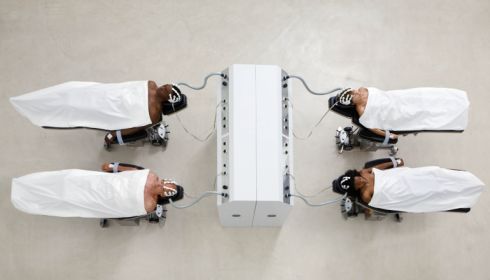 Links
Link to IMDB
Trailer on IMDB in German with English subtitles
Trailer : (English subtitles)

Threads linked to this entry


originally posted by Michael Binary on 2011-05-14, 4 edits, entryid=8695